What is a Security Operations Center (SOC)?
A security operations center (SOC) is a centralized facility for a team of information security specialists and IT professionals who analyze, monitor, and safeguard an organization against cyber attacks. 
SOC teams continuously monitor networks, internet traffic, servers, desktops, databases, endpoint devices, applications, and other IT assets for indications of a security event and handle incident response.
SOC staff typically have all the skills they need to identify and respond to cybersecurity incidents. However, they also cooperate with other departments or teams to share information about incidents with relevant stakeholders. Most SOCs operate 24/7, with employees working in shifts to mitigate threats and manage log activity. Some organizations outsource their SOC to third-party providers. 
SOCs are a key strategy for minimizing the costs of data breaches. They help organizations respond swiftly to intrusions and constantly improve threat detection and prevention methods. 
In this article:
Benefits of a Security Operations Center
The main advantage of having a security operations center is enhancing security incident detection via ongoing analysis and continuous activity monitoring. By studying this activity over an organization's endpoints, servers, networks, and databases 24/7, SOC teams ensure timely identification and response to security incidents. Organizations rely on the SOC to protect against security incidents and intrusions, irrespective of the time of day, source, or attack type. 
Many studies have shown that the average time to detect and respond to a breach is over 100 days. Establishing a SOC helps organizations improve their ability to detect and react to threats in a timely manner to eliminate or reduce the catastrophic impact of cyber attacks.
10 SOC Security Functions
1. Maintaining Inventory of Available Resources
The SOC oversees two asset types—processes, devices, and applications that require protection and defensive tools that can help achieve this protection.
What the SOC protects

—SOC teams cannot protect data and devices

they

cannot see. Without control and visibility from the device to the cloud, there will be areas overlooked in the network security posture that may be identified and exploited by attackers. The SOC aims to achieve a comprehensive view of the organization's threat landscape, including networks, endpoints, applications, and servers. This view should also include traffic

flowing

between these assets and third-party services. 

How the SOC protects

—SOC teams must also have the skills to use all available cybersecurity tools, and must correctly exercise all security workflows and best practices, to maximize agility and efficiency of SOC processes. 
2. Preparation and Preventative Maintenance
Even the best-equipped and most agile response methodology is not as good as stopping issues from happening in the first place. To stop cyberattacks before they happen, the SOC uses two types of preventative measures: 
Preparation—

team members must remain up-to-date about the latest security innovations, the newest trends in cybercrime, and the development of innovative threats. This research can offer direction for cybersecurity initiatives in the future and help create disaster recovery plans to guide the organization in an emergency. 

Preventative maintenance—

involves all actions that can make it harder for cyberattacks to succeed

, including updating and maintaining existing systems regularly, patching vulnera

bilities, updating firewall policies, whitelisting, blacklisting, and hardening IT systems. 
Related content: Read our guide to incident response plans
3. Continuous Monitoring
The SOC uses tools to scan the network continuously and flag any suspicious activities or abnormalities. Monitoring the network 24/7 provides the SOC with notifications of emerging threats, making it possible to mitigate them or prevent attacks in their early stages. 
Monitoring tools may include endpoint detection and response (EDR) and security information and event management (SIEM). Advanced tools employ behavioral analysis to learn the distinction between normal everyday operations and real threat behavior, limiting the degree of triage and analysis that has to be carried out by humans. 
4. Alert Prioritization and Management
When monitoring tools provide alerts, the SOC must examine each one closely, do away with false positives, and decide how serious any actual threats are and what they might be targeting. The SOC is responsible for prioritizing alerts, identifying which ones are likely to be real security incidents, and investigating them to enable rapid response.
5. Threat Response
As soon as the SOC team identifies an incident they function as a first responder, carrying out actions such as isolating or shutting down infected endpoints, stopping harmful processes, removing malware, and more. The aim is to mitigate the threat with minimal disruption to the organization's continuity. 
An SOC oversees the steps taken in the wake of an attack, ensuring that the organization effectively mitigates the threat and communicates with affected parties. It is not enough for SOC teams to issue alerts and view logs. A core component of incident response is assisting organizations so they can effectively recover from an incident. 
For instance, recovery may involve cleaning ransomware or malware from affected systems, resetting passwords for compromised accounts, wiping and reimaging infected endpoints. 
7. Log Management
The SOC should gather, maintain, and regularly review logs of all network communications and activities across the whole organization. This information helps establish a baseline for regular network activity, can expose threats, and can be used by IT and security specialists for forensics and remediation following an incident. 
Many SOCs utilize a SIEM to correlate and aggregate the data feeds from firewalls, operating systems and endpoints, and applications, creating a central repository of security data.
SOC teams produce data-driven analysis. This analysis helps an organization fine-tune security monitoring and alerting tools and attend to vulnerabilities. For instance, drawing on information gathered from log files and different sources, an SOC team can put forward an improved network segmentation strategy or patching regime. Enhancing existing cybersecurity is a core responsibility of an SOC.  
8. Root Cause Investigation
Following an incident, the SOC needs to work out precisely what happened, why, how, and when. Throughout this investigation, SOC teams rely on log data and other details to discover the source of the issue which will help them stop similar issues from arising in the future.
9. Security Process Improvement
Cybercriminals constantly refine their tactics and tools to stay one step ahead of defenses, the SOC must carry out improvements on an ongoing basis. One way to improve the security process is to perform post-mortem investigations of incidents and identify how the SOC team could have done better. Another way is to carry out realistic practice sessions such as war games with blue teams and red teams.  
10. Compliance Management
Organizations protect themselves through external security standards and adherence to a security policy. External standards include the ISO 27001x, the General Data Protection Regulation (GDPR), and the NIST Cybersecurity Framework (CSF). Organizations need an SOC to help make sure that they meet the requirements of key best practices and security standards. 
What are SOC Team Roles?
The SOC consists of skilled engineers, security analysts, and supervisors who make sure everything functions smoothly. They are specialists trained specifically to manage and monitor security threats. SOC teams are proficient in many security tools, and must have hands-on experience in incident triage, forensic investigation, and response to real security incidents. 
Many SOCs use a hierarchical approach to deal with security issues – engineers and analysts are assigned to a hierarchical level according to their experience and skills. A classic team structure is as follows:  
Level 1: Security Analyst
Security analysts are generally the first people to respond to an incident. They are the front-line fighters protecting against cyber attacks and investigating threats. Their role is to identify threats, analyze them, and rapidly respond. In addition, analysts may need to implement security measures as specified by management. They could also contribute to the organization's disaster recovery plans. In many SOCs, security analysts need to respond to incidents that occur beyond business hours.
Level 2: Senior Security Analyst 
Senior analysts are activated when Level 1 analysts discover severe threats or large-scale security incidents. Senior analysts investigate affected systems, look over intelligence reports and identify the type of attack. They create plans to fix damaged assets, protect other assets, and work to eradicate the threat. 
Level 3: Security Manager
Security managers are top-level expert security analysts who actively search for vulnerabilities within the organization's network. They utilize advanced threat detection tools to find and assess weaknesses and develop recommendations for improving the general security posture. This group includes specialists like compliance auditors and forensic investigators. 
Level 4: Chief Information Security Officer (CISO)
CISOs define and oversee the organization's security operations. They are the authority on policies, procedures, and the strategies in all areas of the organization's cyber security operations. In some organizations, they also manage compliance, but in others there are separate teams focused on this task. 
Generally, a CISO communicates directly with the CEO and has a direct line of contact with upper management. CISO positions require more than technical or security skills – communication is a key part of the role, because CISOs need to communicate complex issues to upper management and stakeholders, who might not be versed in technical matters.
Security Engineers
Security engineers are responsible for building security systems and architecture – they maintain security tools and recommend the use of new tools. They typically have in-depth knowledge of SIEM platforms. They also document procedures, requirements, and protocols to ensure that other users have the required resources. 
Incident Response Manager
In a large organization, the SOC might employ a dedicated Director of Incident Response. This role is responsible for communicating the impact of serious incidents to the whole organization, coordinating and prioritizing actions during an event's identification, analysis, and containment.
Related content: Learn more in our guide to the incident response team
6 Key SOC Challenges and How to Overcome Them 
Talent Gap
Challenge—there is a large shortage of cybersecurity professionals and thus many cybersecurity job vacancies. Worldwide, there are millions of cybersecurity positions that cannot be filled due to a lack of talent. Given this scarcity, SOC management finds it difficult to recruit staff, and faces the risk of burnout and attrition of existing team members.
Solution—a SOC should seek out talent from within and consider training employees to fill gaps within the SOC team. In addition, every critical SOC role must have a backup – an individual who has the skills required to keep things running if the position unexpectedly becomes vacant.    
Sophisticated Attackers
Challenge—network defense is a core element of an organization's cybersecurity strategy. It requires attention as sophisticated cybercriminals have the skillset and tools to bypass conventional defenses, including endpoint security and firewalls.  
Solution—deploy tools with machine learning capabilities or anomaly detection, which can discover sophisticated threats, reducing the need for human investigation.
Big Data
Challenge—the volume of data and network traffic the typical organization deals with is tremendous. With such enormous growth in log data comes an increasing challenge in analyzing all this data in real time.
Solution—SOCs use automated tools to parse, filter, correlate, and aggregate information to enable convenient, centralized analysis.
Related content: Read our guide to security automation
Alert Fatigue
Challenge—in many security systems, there are many anomalies and a huge amount of security alerts. If the SOC relies on unfiltered alerts, these alerts can quickly become overwhelming. Many alerts are false positives, or do not contain sufficient context to investigate the incident. These types of low quality alerts divert teams away from real security incidents.    
Solution—a SOC must have a solid strategy for alert prioritization. It is critical to improve alert quality and differentiate between low-importance and high-importance alerts. Utilize behavioral analytics tools to ensure SOC teams attend to the most severe issues first. 
Unknown Threats
Challenge—Traditional signature-based detection, firewalls, and endpoint detection cannot discover an unknown threat. SOCs find it difficult to detect and defend against zero day threats. 
Solution—SOC teams can improve their rules, signature, and threshold-based threat detection solutions by using behavior analytics to discover unusual behavior. 
Challenge—many organizations acquire several security tools to identify all possible threats. These tools tend to be disconnected from one another, have restricted scope, and cannot identify sophisticated threats that cut across security silos. 
Solution—implement technology like eXtended Detection and Response (XDR), which combines data from all layers of the IT environment to identify sophisticated or evasive threats.
Related content: Read our detailed guide to XDR
SOC Security with Cynet 360
Beyond XDR – Autonomous Breach Protection
Cynet 360 is the world's first Autonomous Breach Protection platform that natively integrates the endpoint, network and user attack prevention & detection of XDR with the automated investigation and remediation capabilities of SOAR, backed by a 24/7 world-class MDR service. End to end, fully automated breach protection is now within reach of any organization, regardless of security team size and skill level.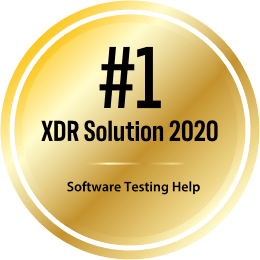 XDR Layer: End-to-End Prevention & Detection
Endpoint protection—Multilayered protection against malware, ransomware, exploits and fileless attacks
Network protection—Protecting against scanning attacks, MITM, lateral movement and data exfiltration
User protection—Preset behavior rules coupled with dynamic behavior profiling to detect malicious anomalies
Deception— Wide array of network, user, file decoys to lure advanced attackers into revealing their hidden presence
SOAR Layer: Response Automation
Investigation— Automated root cause and impact analysis
Findings—Actionable conclusions on the attack's origin and its affected entities
Remediation— Elimination of malicious presence, activity and infrastructure across user, network and endpoint attacks
Visualization— Intuitive flow layout of the attack and the automated response flow
MDR Layer: Expert Monitoring and Oversight
Alert monitoring— First line of defense against incoming alerts, prioritizing and notifying customer on critical events
Attack investigation—Detailed analysis reports on the attacks that targeted the customer
Proactive threat hunting—Search for malicious artifacts and IoC within the customer's environment
Incident response guidance— Remote assistance in isolation and removal of malicious infrastructure, presence and activity
Simple Deployment
Cynet 360 can be deployed across thousands of endpoints in less than two hours. It can be immediately used to uncover advanced threats and then perform automatic or manual remediation, disrupt malicious activity and minimize damage caused by attacks.
Get a free trial of Cynet 360 and experience the world's only integrated XDR, SOAR and MDR solution.