Cynet performed strongly in the 2022 MITRE ATT&CK Evaluation, outperforming most vendors in several key areas. Here are the top achievements:
Cynet achieved
100%
visibility and detection across each of the 19 MITRE ATT&CK steps evaluated
Cynet achieved
100%
prevention rate across the 9 tests conducted by MITRE
Cynet achieved
#3
vendor in number of prevented attacks and in speed of prevention in total
Cynet achieved
#3
vendor in detection coverage (98.2%) across the 109 substeps conducted in the MITRE ATT&CK® Evaluation
What's the
MITRE ATT&CK Evaluation
Selecting the right cybersecurity tech for your organization isn't easy. Fortunately, MITRE developed a testing methodology to objectively evaluate endpoint security solutions based on the MITRE ATT&CK framework.
The evaluation tests the endpoint protection solutions against a simulated attack sequence based on real-life tactics used by well-known Advanced Persistent Threat (APT) groups. This year, 30 vendors went up against Wizard Spider and Sandworm – at least they went up against their known tactics.
How it works
MITRE doesn't rank or score vendor results. Instead, the raw test data is published along with some basic online comparison tools. It's up to the vendors to analyze and present their results. MITRE does not interpret results or confirm vendor's evaluations of their results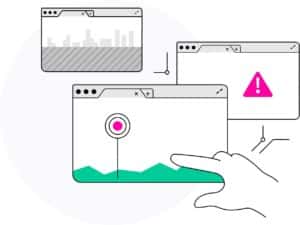 Key Cynet Performance Takeaways
100%
of the 19 MITRE ATT&CK steps evaluated
(10 on each day of testing)
98.5%
across all 109 substeps of the
MITRE ATT&CK evaluation
88%
of attacks were prevented
Top three
in speed of protection
Top 4 in overall detection and overall prevention
Overall Detection
is the total number of attack steps detected across all 109 sub-steps
Overall Prevention
measures how early in the attack sequence the threat was detected
Both are important measurements and are indicative of a strong endpoint detection solution.