Back to Blog
Cynet and Crowstrike Rank Best in eSecurity Planet's Newest Top EDR Providers for July 2021
Crowdstrike and Cynet have outperformed the pack in eSecurity Planet's most recent update to their Top EDR Providers for 2021. The companies have the best overall performance (based on aggregating the total of their scores) in a group of 15 of the top competitors in the endpoint detection and response (EDR) market today.  
ESecurity Planet tests and reviews a wide range of EDR products, including major names such as Microsoft, Palo Alto, Kaspersky, and Symantec. The company measures each competitor according to a variety of qualities, including: 
Detection

Response

 

Management

Deployment

 

Ease of Use 

 

Value 

 

Support

 
Breaking down the scores further, Cynet ranked in the top 3 when it comes to incident response, as well as in management (the platform scored a 4.7 out of 5 in both categories). Crowdstrike was the only other competitor listed who performed as well in those two fields. Cynet also ranked in the top two in terms of deployment, highlighting its ease of use and quick implementation.  
Moreover, Cynet stands out as the only company on the list that offers a fully included, no-cost-added managed detection and response (MDR) with its CyOps team. Other positives the review highlighted include Cynet's response automation capabilities, as well as its overall EDR/XDR tools that offer customers greater visibility and protection.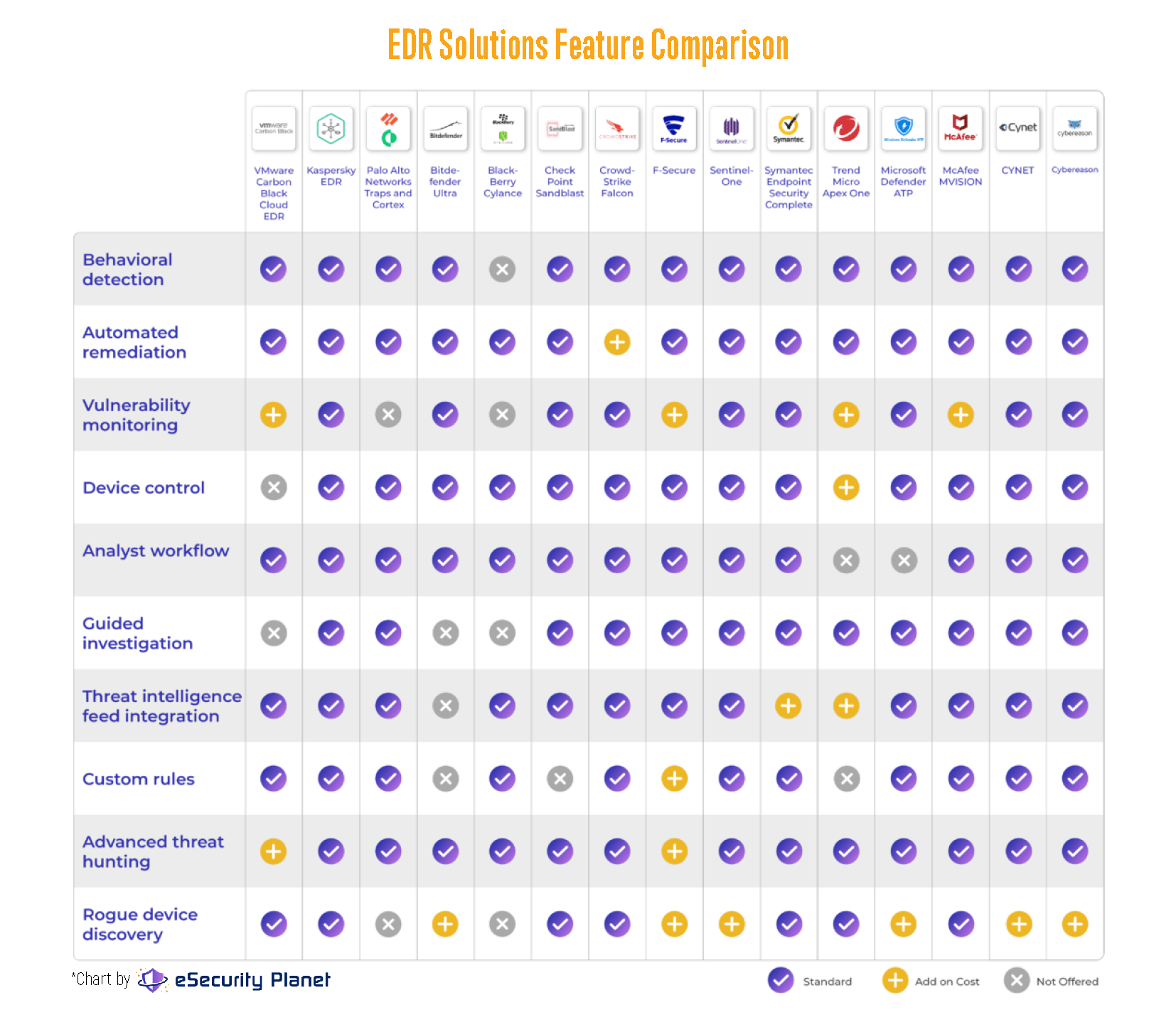 You can read more in-depth coverage at eSecurity Planet.  
About Cynet 
Cynet enables any organization to put its cybersecurity on autopilot, streamlining and automating their entire security operations while providing enhanced levels of visibility and protection, regardless of the security team's size, skill or resources and without the need for a multi-product security stack. It does so by natively consolidating the essential security technologies needed to provide organizations with comprehensive threat protection into a single, easy-to-use XDR platform; automating the manual process of investigation and remediation across the environment; and providing a 24-7 proactive MDR service – monitoring, investigation, on-demand analysis, incident response and threat hunting – at no additional cost.