Back to Blog
G2 Winter Report: Cynet rated #1 in best XDR, MDR, EDR and Incident Response Solutions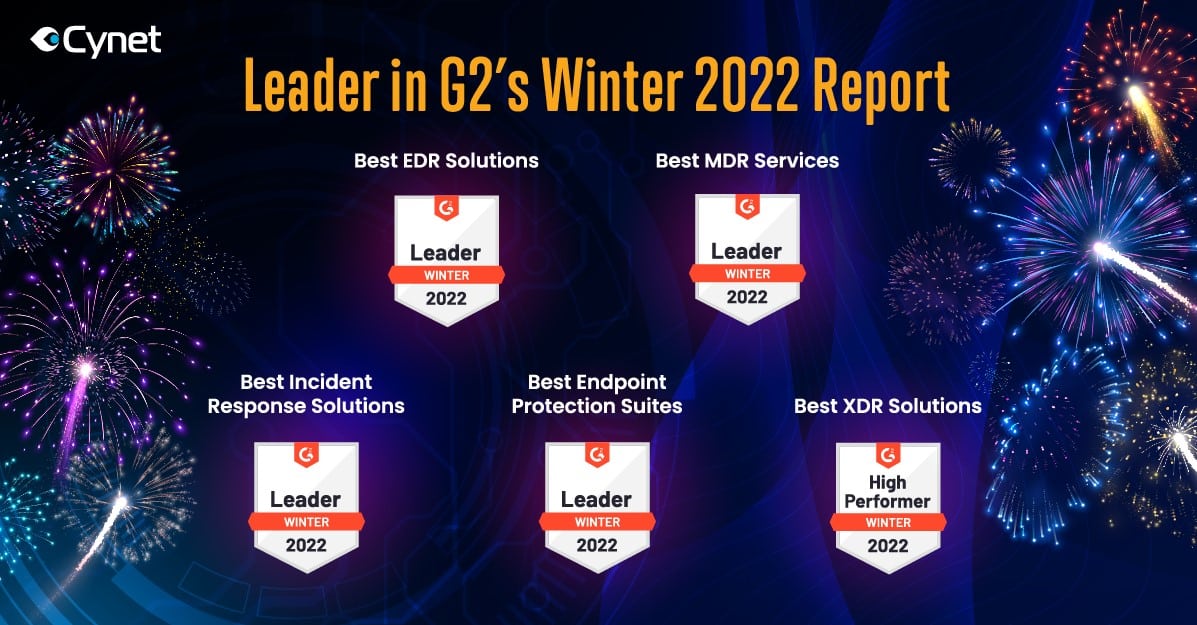 Did someone say award season?
As was announced in PR Newswire last week – we were recognized by G2 as number one – in not one, but four categories.
In a crowded space such as XDR, it feels really great to be recognized so highly by such an illustrious organization as G2. Since these results are based on feedback from actual users, that number one spot hits a little harder. We are so thrilled to be seen as a leader in the eyes of our customers. It makes it even easier for us to believe even further in our mission to aid lean IT security teams.
You can see more about what this means at this link here.
To everyone who contributed to this recognition: our employees, the folks at G2, and of course, our customers – thank you. You are all a part of this success.
As our CEO and co-founder Eyal Gruner said "This is such an honor. Of course, we at Cynet know how invaluable our product is to cybersecurity teams who don't have the time or staff to manually monitor, prevent, detect, inspect, investigate and remediate threats coming at them from all directions. That's why we do what we do. To have real users rank us so highly in G2's Winter 2022 Report is authentic validation of our product and our hard work."
This screenshot is an example of one of the categories, XDR, and outlines their overall satisfaction score. You can see more in depth for each category, but this is an overall view.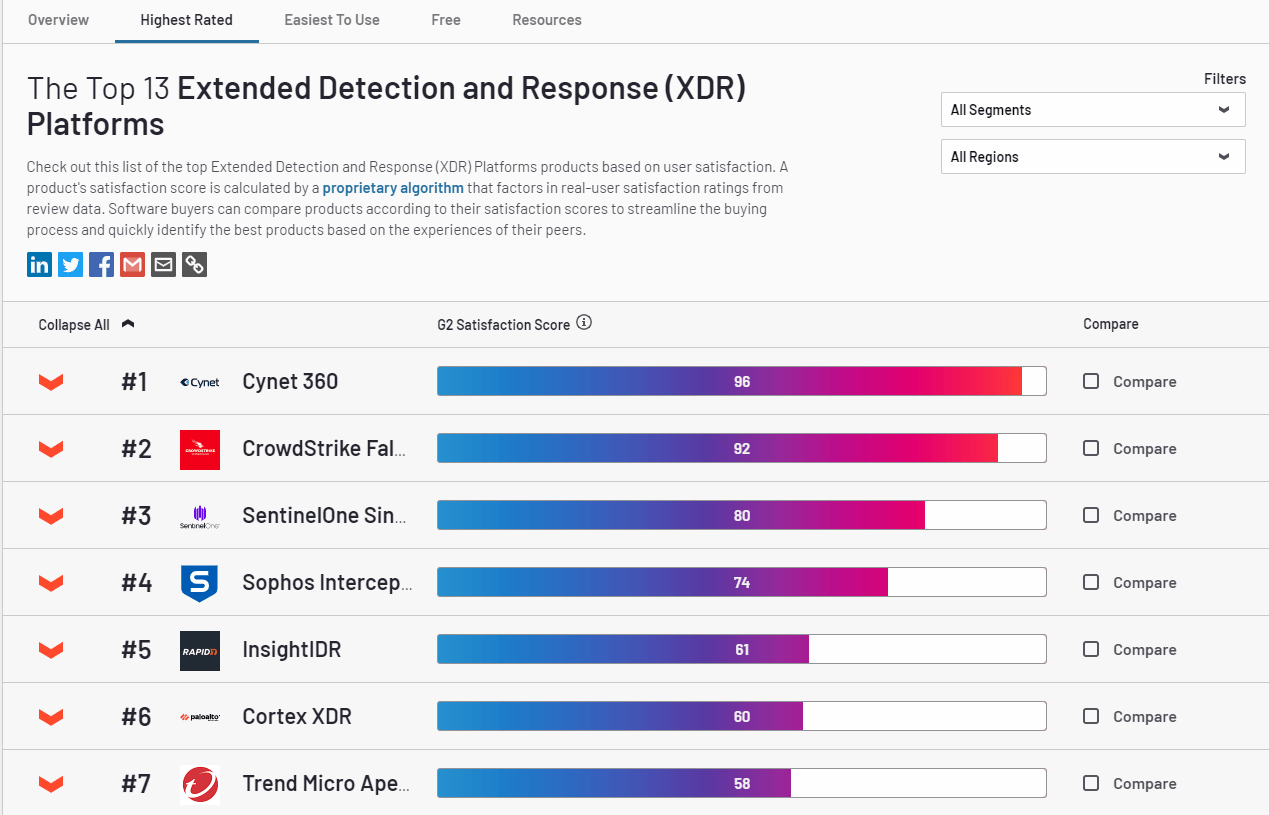 What made this victory possible?
There were several points from customers that led to this accomplishment, but here are some of the highlights:
Incident View – being able to see the threat context visualized graphically from start to finish – across the entire network.
The interface – regardless of what role you hold in the infosec team, it is easy to use and understand what's happening quickly.
Our people – from our friendly support staff to our "no-nonsense" sales team, everyone here is informed and more than willing to help wherever needed.
The CyOps team and insights – having an awesome tool being backed by an awesome research arm to reduce time to remediation is huge.
Centralized management – having one place to go see everything going on with an incident saves many valuable people hours rather than correlating between several tools.
Want to learn more?
You can learn more about these specific points in our pdf about the announcement here. If you're ready to join the number one XDR, EDR, MDR, and Incident Response team, book a demo with us here today!