Back to Blog
Social Engineering: What you need to know to stay resilient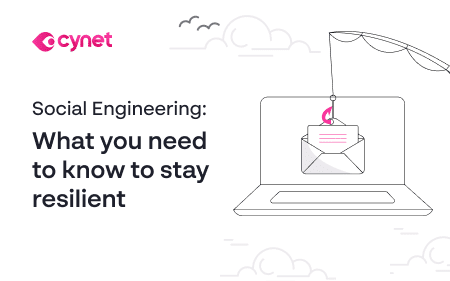 There's a good chance you've been exposed to at least one social engineering attack. Unless you don't have a phone. Or email. Or the internet. And you don't go outside.  
And if you're an IT or security team lead – you've likely had your fair share of headaches thanks to your organization's users falling for the latest scam (we're looking at you, business email compromise).    
Social engineering attacks, like phishing, are on the rise and this type of attack isn't going away any time soon. Attackers aren't just using phishing as a way to make a quick buck off of unsuspecting people who can be easily tricked into giving away their credit card information. Bad actors are using social engineering tactics to ransom millions of dollars from organizations and unleash destructive malware that can quickly spread through an entire supply chain.  
So, what is social engineering? And how do you guard against this rapidly evolving attack tactic? 
Check out our newest white paper!
This resource will help you better understand:  
Social engineering 101

 

Social engineering's history and modern approach

(spoiler: you get a real example of what Cynet's Threat Research Team, Orion, spotted in the wild!)

 

The five stages of a social engineering attack

 

The nuances and types of social engineering attacks

 

Steps you can take to keep your users and organization safe

 

And more! 

 
The best part?  
This isn't just for security teams. You can share this white paper directly with your organization's users (and your friends, football teammates, neighbors, that one aunt who always picks up spam calls, etc.).