Cynet Centralized
Log Management
Quickly uncover hidden threats with full visibility
into your log data.
Request A Demo
Cynet CLM automatically collects the highest priority log data needed to quickly and accurately uncover threats across your environment.

Identify threats and anomalies with intuitive analysis and visualization tools.

Simplify forensic analysis to investigate and uncover hidden attack components.

Run custom reports to help assess and demonstrate compliance with industry standards.

Leverage powerful search queries and filters for detailed and thorough analysis.
Visually analyze log data with intuitive charts and dashboards
Easily create charts and dashboards to gain insights from your log data.
Advanced charts allow you to immediately see anomalies and trends so you can pinpoint and resolve issues quickly.
Analyze log data using an intuitive, consistent user interface
View, sort, query, filter and correlate events from firewalls, AD, endpoints and more through a single dashboard so you can connect the dots to uncover stealthy threats.
Eliminate the time required to sift through multiple siloed logs and to manually collect and correlate evidence. Or worse, overlook critical data. Having all necessary log data in a single pane of glass provides the access and visibility you need.
Deep–dive into log data details with a single click
With your critical log data integrated into Cynet CLM, you can see detailed information for every log event with a single click.
No need to move between multiple log sources and interfaces with Cynet CLM. Quickly jump to the log data you need for your investigation, all within the Cynet console.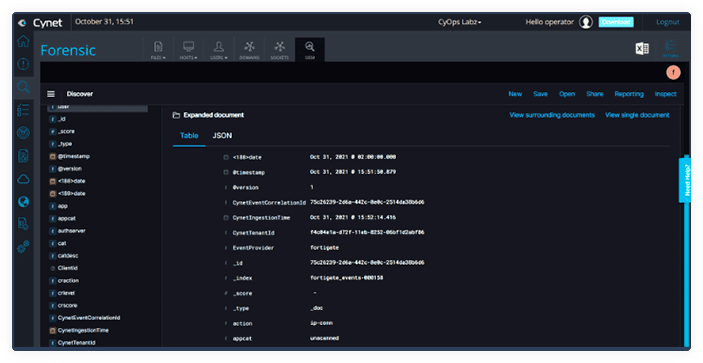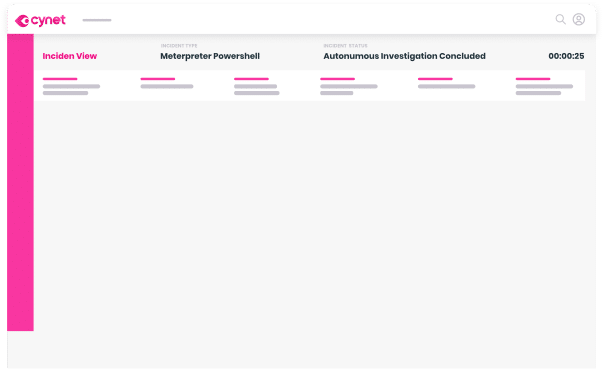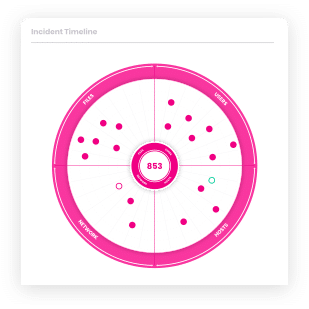 Let's get started
Ready to extend visibility, threat detection and response?