AutoXDR Responder™
Security automation
out-of-the-box
Put your cybersecurity on autopilot with automated investigation and response to address threats across your environment.
Request a Demo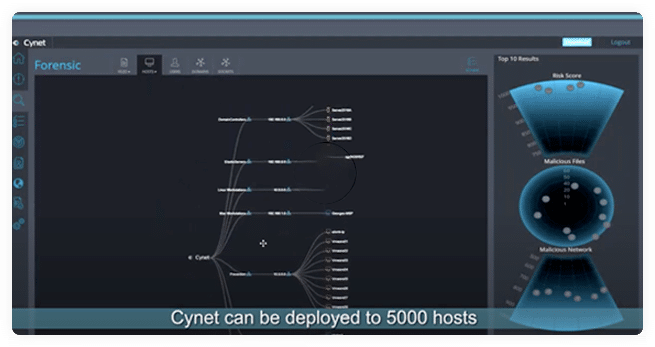 AutoXDR Responder™
Cynet provides the most extensive array of automated capabilities that allow you to orchestrate incident response across your environment and get all the benefits of SOAR.
Investigate
Automatically determine the root cause and full scope of an attack across your environment. Includes a graphical timeline and layout of attacks, along with the automated investigation and response actions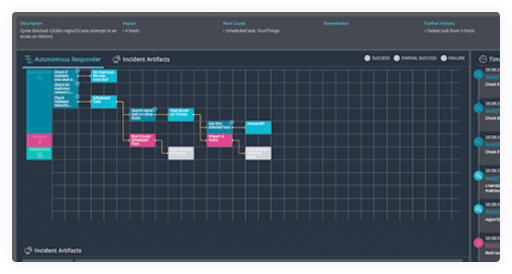 Remediate
Eliminate malicious presence and activity across endpoints, networks, users, SaaS applications, and other IT components with the broadest set of remediation actions available from an XDR provider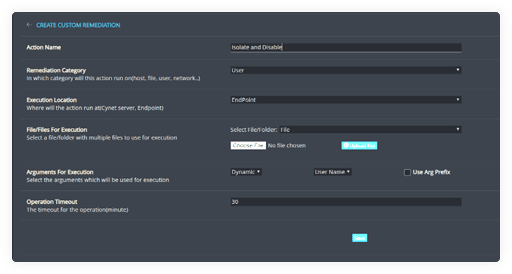 Orchestrate
Cynet Remediation Playbooks automate comprehensive multi-action responses across your environment for any attack scenario. Leverage prebuilt playbooks or easily create your own customized playbooks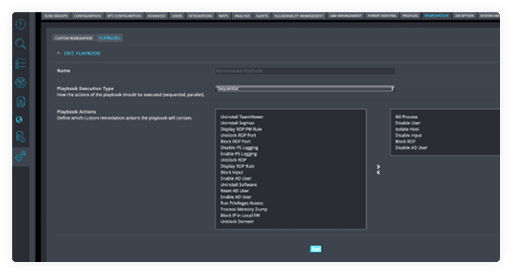 Consolidate
Investigate alerts, remediate threats, orchestrate, and automate incident response workflows across your environment, all from a single pane of glass
Resolve threats 50x faster, reduce manual
incident handling by 90%
Find and Eradicate Attacks Before Damage Is Done

Uncover and resolve all attack components across your environment in seconds – not minutes or hours

Increase Your Team's Bandwidth

Become more productive and eliminate time-consuming manual tasks by automating workflows and accelerating threat detection, investigation, and response

Augment Your Team's Response Skills

Boost your lean security team's expertise by leveraging automated best practice investigation and response workflows

Reduce Cost and Complexity

Avoid the costly and resource-intensive implementation and support of a complicated SOAR solution – Responder™ is included in Cynet AutoXDR™ platform
How can Cynet Responder™ help?
Does your team have enough
time to investigate every alert?
Does your team know how to
investigate every alert?
Do you have sufficient staff to
respond to alerts 24/7?
Can you instantly respond to
dangerous threats, like ransomware?
Backed by the industry, Loved by customers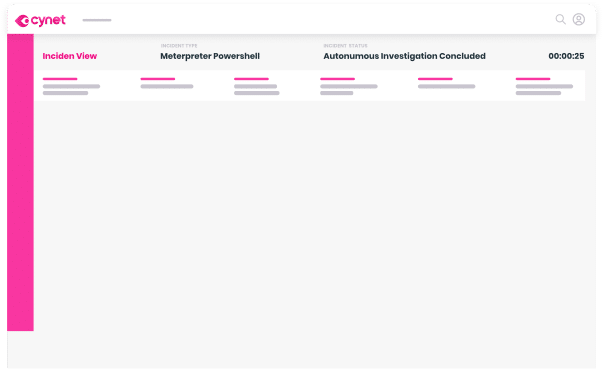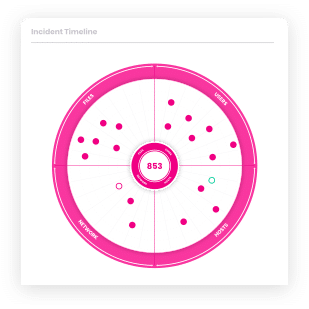 Let's get started
Ready to extend visibility, threat detection and response?